Moving
Relocation budget matters and moving companies are handled by your hiring unit.
In some cases Moving Allowances may be available as per the guidelines here:
MOVING ALLOWANCES POLICIES AND PROCEDURES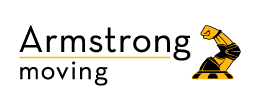 Western's contract supplier for relocation services is Armstrong International Movers.
Use of Western's preferred movers is encouraged as it eliminates prepayment by the new hire, allows the University to take advantage of preferred rates and allows the University control over the quality of the move.
Armstrong International Movers
Rod Speers
International Account Manager
Direct Telephone: (905) 795.6777
Toll Free: 1.866.670.3600
Email: rod@armstrongintl.com